Pratka Construction Is Your Go-to Contractor
Pratka Construction, a family-owned business located in Whitney, Texas, is committed to delivering high-quality flat work, roofing, and remodeling services. We understand that our customers are more than just a number and strive to build strong relationships with them. We know that remodeling a home or installing a new roof takes a lot of time and money, so we take the time to understand our customer's needs and provide them with the best service possible.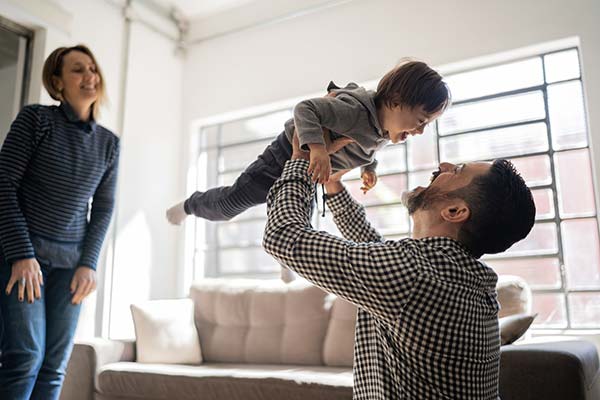 Pratka Construction strives to deliver best-in-class customer service. We treat every customer as if they are our own family and ensure they are satisfied with the work we do. We are committed to providing the highest quality work and making sure that the job is done right.
Our customers have consistently given us great reviews on our work, and we have earned a reputation for being reliable and dependable. They love the quality of our services and the level of customer service that we provide.
We value our customer's feedback and use it to continually improve our services. Here are some of the reviews our customers have left about Pratka Construction:
What Our Customers Are Saying About Us
Average Review Rating
Average Rating: 5
Total Reviews: 20
List Of Reviews
By:
Tara Tucker
on
Pratka Construction LLC
If I could give more stars, I would! Honest, reliable, reasonable, and super helpful. High quality work. When they were done everything was clean! No problems whatsoever... Great guy, great crew, great work and it was a great decision to go with him! You won't be disappointed, highly recommend!
By:
C Eubank
on
Pratka Construction LLC
Great work and did an amazing job fixing some errors from a past contractor along with some other projects. Would definitely recommend.
By:
Whitney Family Eyecare
on
Pratka Construction LLC
Went above and beyond to finish our project during a tight time period and did an amazing job. Stayed within our original budget and his workers were great. We are so thankful for our new space.
By:
Pat Welch
on
Pratka Construction LLC
Did a great job. Highly recommend. Fair price, quality work, finished on time.
By:
Cooper Yaun
on
Pratka Construction LLC
Highly recommend this company. Took a job others walked away from. And at a fair price. Everything up-front. No surprises except with the speed it was done. GREAT JOB!!!
Cooper Yaun
Contact Us Today
At Pratka Construction, we are dedicated to providing our customers with the highest quality flat work, roofing, and remodeling services. Our team of experienced professionals will work with you to make sure all of your needs are met in a timely and efficient manner. Don't hesitate to contact us today to get a free estimate and find out why so many of our customers have given us great reviews! Our team is easy to reach at (254) 424-1320 and is available to answer any questions or concerns you may have about our services.