Our Services
At Pratka Construction, we provide a variety of services, including the installation of metal roofs, residential and commercial roofing, remodeling, including kitchen remodels. We are committed to delivering high-quality work with a great response time.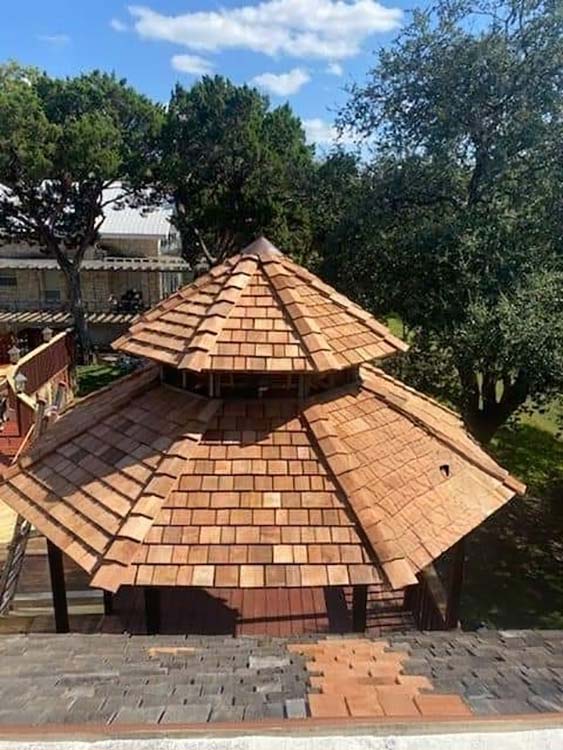 We have years of experience in the roofing industry and have the expertise to get the job done right the first time. We guarantee that your roofing project will be completed to the highest standards of quality and safety. We work closely with our clients to ensure that their needs are met and that they are happy with the final product. Our team is also committed to working within budgets, which means you won't have to worry about spending more than you anticipated.
Metal Roofs Installed by Pratka Construction
Are you looking for a reliable and experienced roofing contractor for your home or business? Pratka Construction in Whitney, Texas is the perfect choice! We specialize in the installation of durable and long-lasting metal roofs that will provide your property with superior protection and an attractive aesthetic.
We take pride in our customer service and our attention to detail and we will work with you and for you to ensure that your project is completed in a timely and efficient manner. We understand that your home is a huge investment, and we will do everything we can to make sure it provides you with the best value for your money.
Give Us a Call Today
If you're looking for a reliable, trustworthy roofing contractor in Whitney, Texas, look no further than Pratka Construction. We are experienced, skilled, and dedicated to providing you with the best results. Don't hesitate to give us a call today at (254) 424-1320 to schedule an appointment! We look forward to working with you.